Vidby
ABOUT PROJECT
Automated video translation service in over 70 languages, powered by artificial intelligence. This service comes highly recommended by YouTube for video translations.
Industry:
Internet Services
Technology:
HTML + CSS, JavaScript (Vue), Python (Django) + PostgreSQL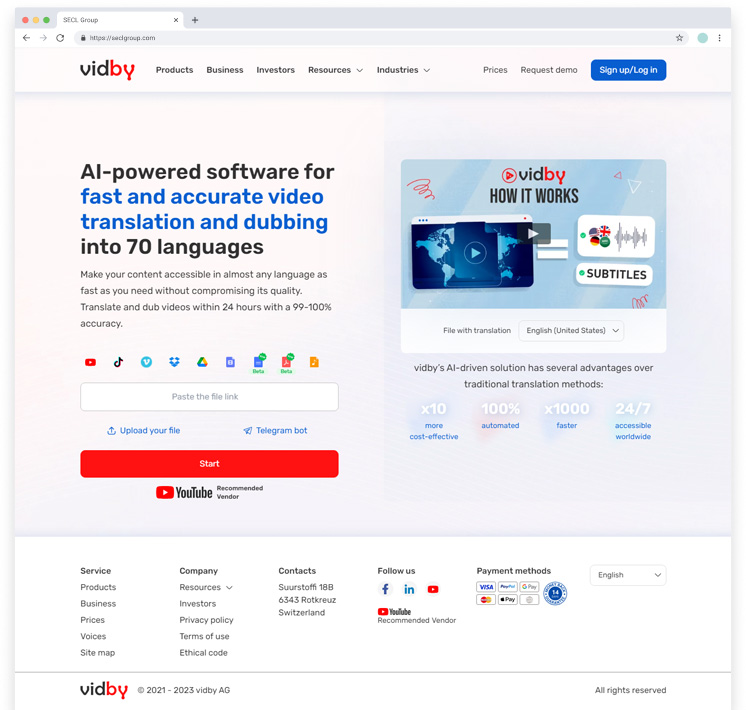 TASK
Develop a service capable of initially recognizing video, voice, and language, and subsequently automatically translating and narrating the video in over 70 languages.
SOLUTION
We employed cutting-edge AI technologies, enabling us to achieve video recognition and translation accuracy ranging from 99% to 100%. The service currently supports over 70 languages.