Preston Baker
ABOUT PROJECT
Preston Baker is an award-winning real estate agency with quite diverse portfolio of services: lettings, financial services, and residential sales, and more.
Technology:
HTML/CSS + C#/.NET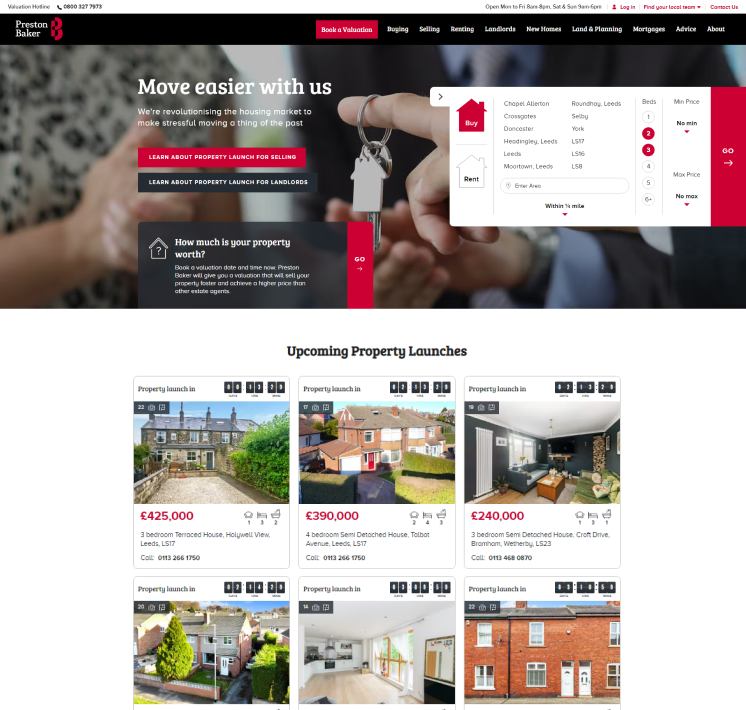 TASK
Development of a high-quality website with aesthetic appeal and functionality. The main task was to provide the company with competitive benefits and help brokers efficiently market properties and availabilities.
SOLUTION
SECL Group decided to implement the concept of an attractive and easy-to-use website with property listings and an integrated tool for finding and filtering areas to sell and to buy. In this way, it gave the company a competitive advantage and helped to implement a strategy to turn potential customers into real customers.