Central Spa & Pool Supply
ABOUT PROJECT
Central Spa and Pool Supply Ltd. is a wholesale distributor of hot tub and swimming pool products and accessories with a reputation throughout Canada. Central Spa provides one-stop shopping convenience to the spa and pool industry dealers and service technicians.  
Technology:
HTML + CSS, Python (Django), JavaScript (Vue.js)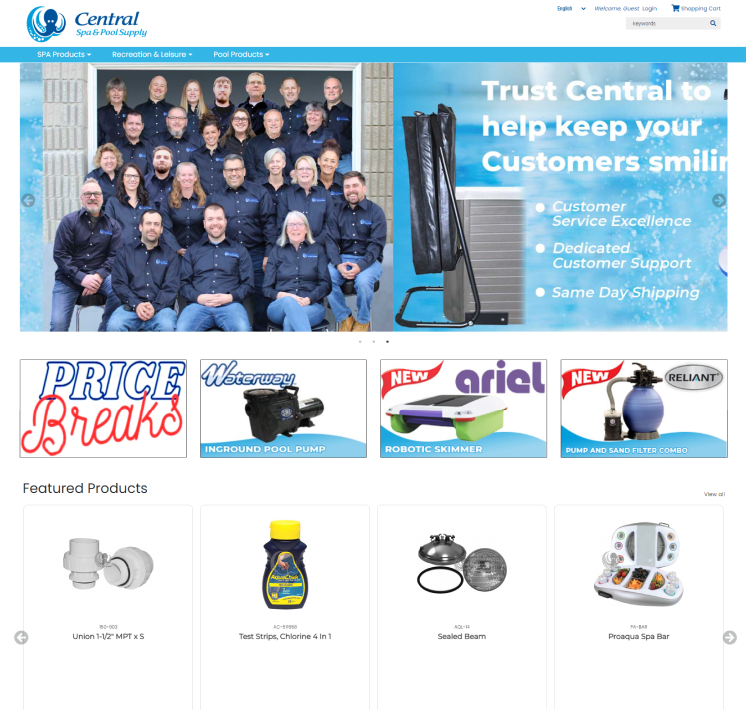 TASK
The current commercial off-the-shelf platform of Central Spa over time became outdated and faced technical issues e.g. slow response time, unstable shared code base, slow adaptability, and basic functionality limit. The Client turned to us with a request to build a custom e-commerce platform with an advanced feature set.

SOLUTION
SECL Group defined Central Spa's current issues and future needs to build a new platform that is scalable and extensible, with deeper integration into their operational system (Spire, Payfirma, etc).
The proposed solution is a fully independent. Custom and scalable platform will be developed for the Central Spa, using open standards and modern technologies, with all the features and requirements defined in the discovery phase.