Skidka.ua
ABOUT PROJECT
One of the largest and most visited price-aggregators in Ukraine. The main idea is to display large discounts from other stores.
Industry:
Retail, E-commerce
Technology:
HTML + CSS, JavaScript (jQuery), PHP (Owox) + MySQL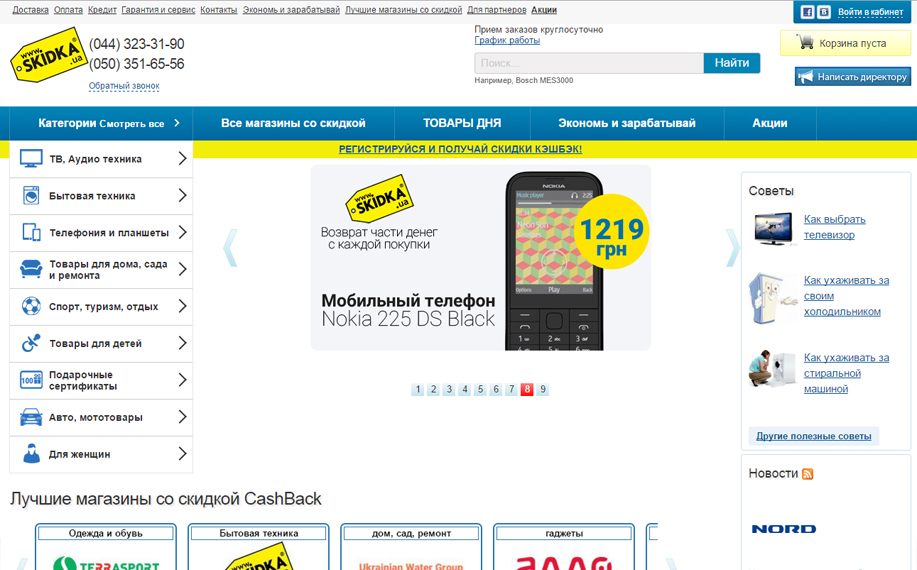 TASK
Develop one of the largest e-commerce projects in Ukraine - Skidka.ua. Continue improving the interface, optimize the loads, and improve project security.
SOLUTION
We continue improving the project that was created on the basis of CMS Owox. We effectively solve many different tasks, from UX / UI to QA.