PepsiCo
ABOUT PROJECT
Comprehensive promotional websites development to impact the effectiveness and return of the marketing strategies across the PepsiCo's portfolio.
Country:
Unites States of America
Technology:
JS/Vue + Python/Django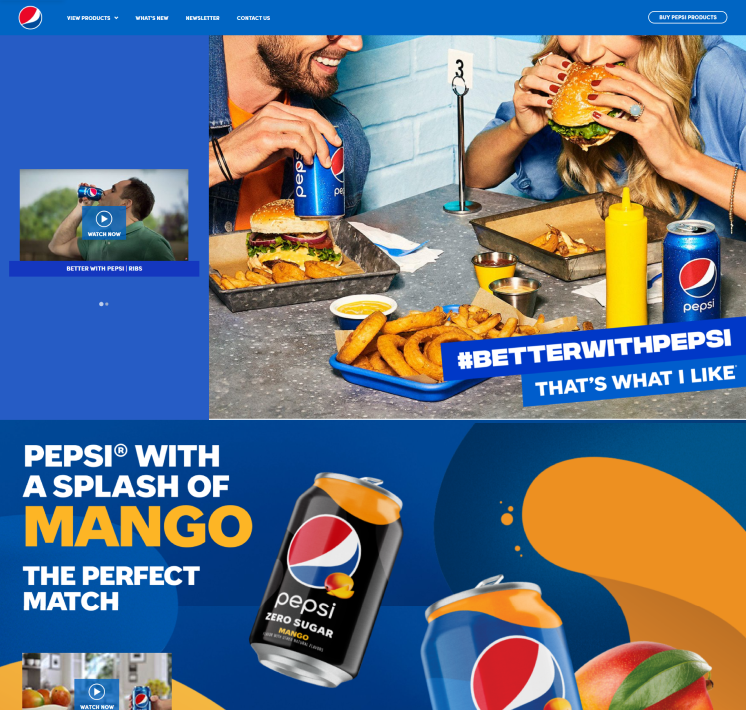 TASK
Develop promo websites for a number of countries as part of a promotions strategy to impact sales and profit growth for PepsiCo's consumer products industry.

SOLUTION
We have developed promo websites for PepsiCo's marketing strategy in three countries. The structure of promo websites with a custom concept and focus on the advertised products helped potential customers reach the company's products, increased customer loyalty and brand awareness.