Mag Zemli
ABOUT PROJECT
Modern real estate portal of national scale. The site sells all types of real estate, a large database of objects, convenient search, and filters in it.
Technology:
HTML + CSS, JavaScript (Angular), PHP (Symfony) + PostgreSQL, MongoDB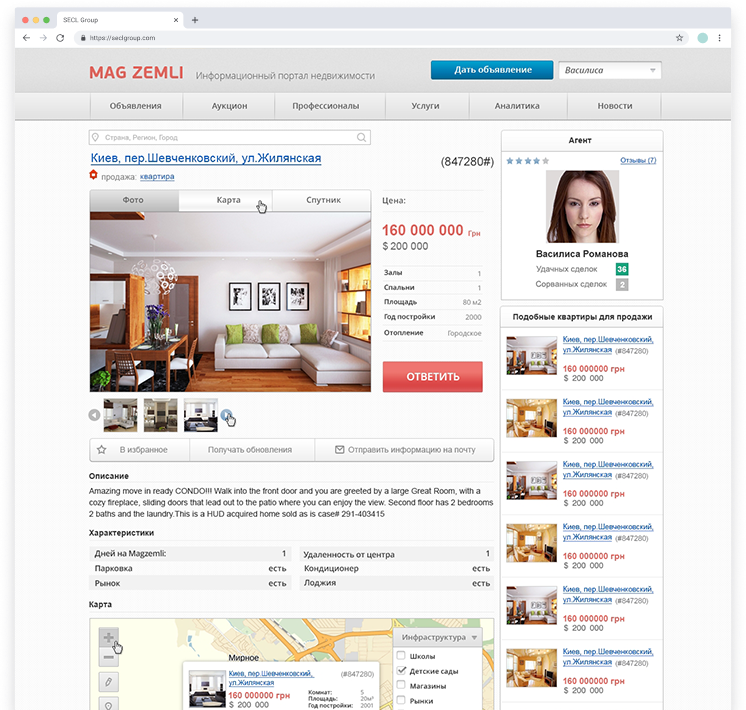 TASK
Create a modern real estate portal like Zillow (http://www.zillow.com/), with a large database of property sites in different regions of Ukraine.
SOLUTION
We created a modern and interesting portal, which is somewhat different from its Western analog and more optimized for Runet. A large database, interactive maps, convenient search, and much, much more!