Logistics
ABOUT PROJECT
One of the best logistics websites where you can calculate service costs without leaving your computer and track the movement of goods online.
Industry:
Logistics, Internet Services
Technology:
HTML + CSS, JavaScript, Twitter Bootstrap, PHP (1C-Bitrix) + MySQL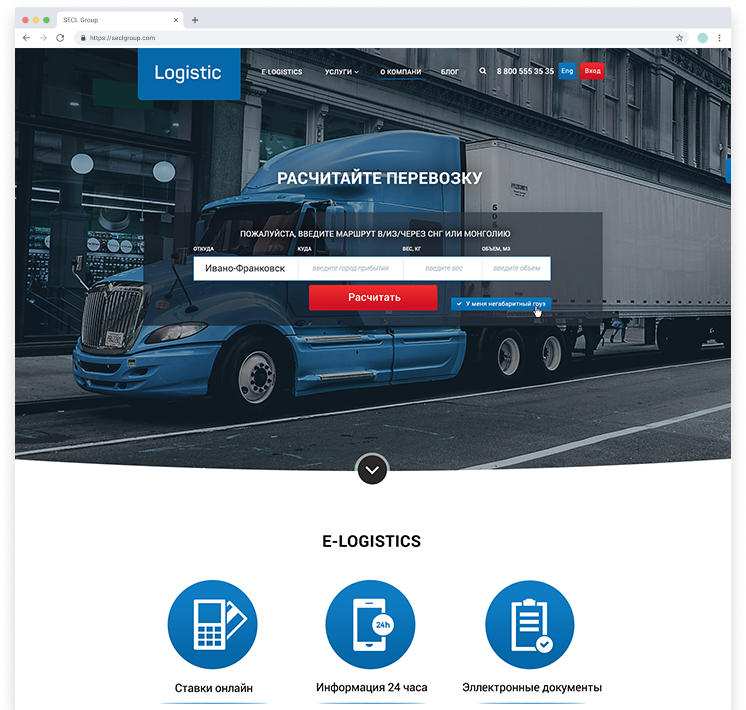 TASK
Develop a modern website, highlight basic services, and draw attention to company advantages. Implement a service cost calculator.
SOLUTION
We created a modern website with video inserts and a presentation of the company's strengths.