JuJu Immersive
ABOUT PROJECT
The platform for marketing property and high-value assets such as marine vessels and airplanes that creates virtual tours to get the fully immersive experience of walking through the premises.
Technology:
JS/React + Python Django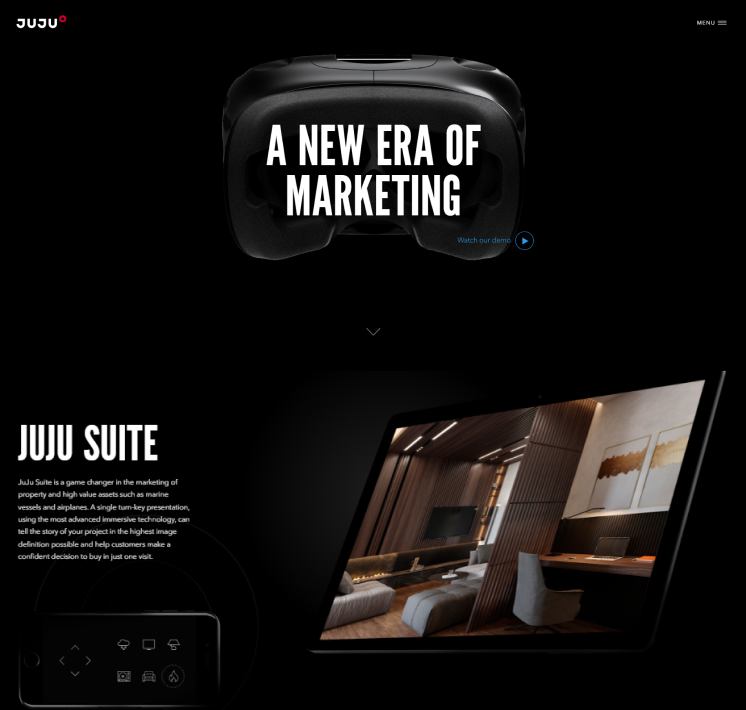 TASK
Create websites with an interactive virtual tour using the latest technologies: photorealistic visualizations of the interior of the buildings and apartments, an updated database of available premises with scalable floor plans and interactive maps of the surrounding area.

SOLUTION
SECL Group helped JuJu Immersive with the development of the websites. Individual approach to each client helped in making a confident purchase decision in just one visit showcasing every corner of a place, which speeds up the sales process. Demonstration of the project at the completion stage with successfully highlighted benefits.