Designing a Major Project Using an Analog of Alibaba.com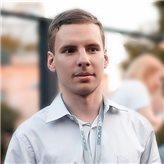 2021-02-25
To design a major website, you need to spend hundreds of hours researching, prototyping and developing detailed technical specifications. In this article, I'll show you all the stages of UX/UI design and the results, a complete dynamic prototype (more than 150 prototypes) and important specifications using an analog of the world's largest e-Commerce platform - Alibaba.com.
GET A QUOTE
Request project development services right now.
It takes up to 30 seconds.